5 Best Proofreading Jobs Anyone Can Start Today To Make Bank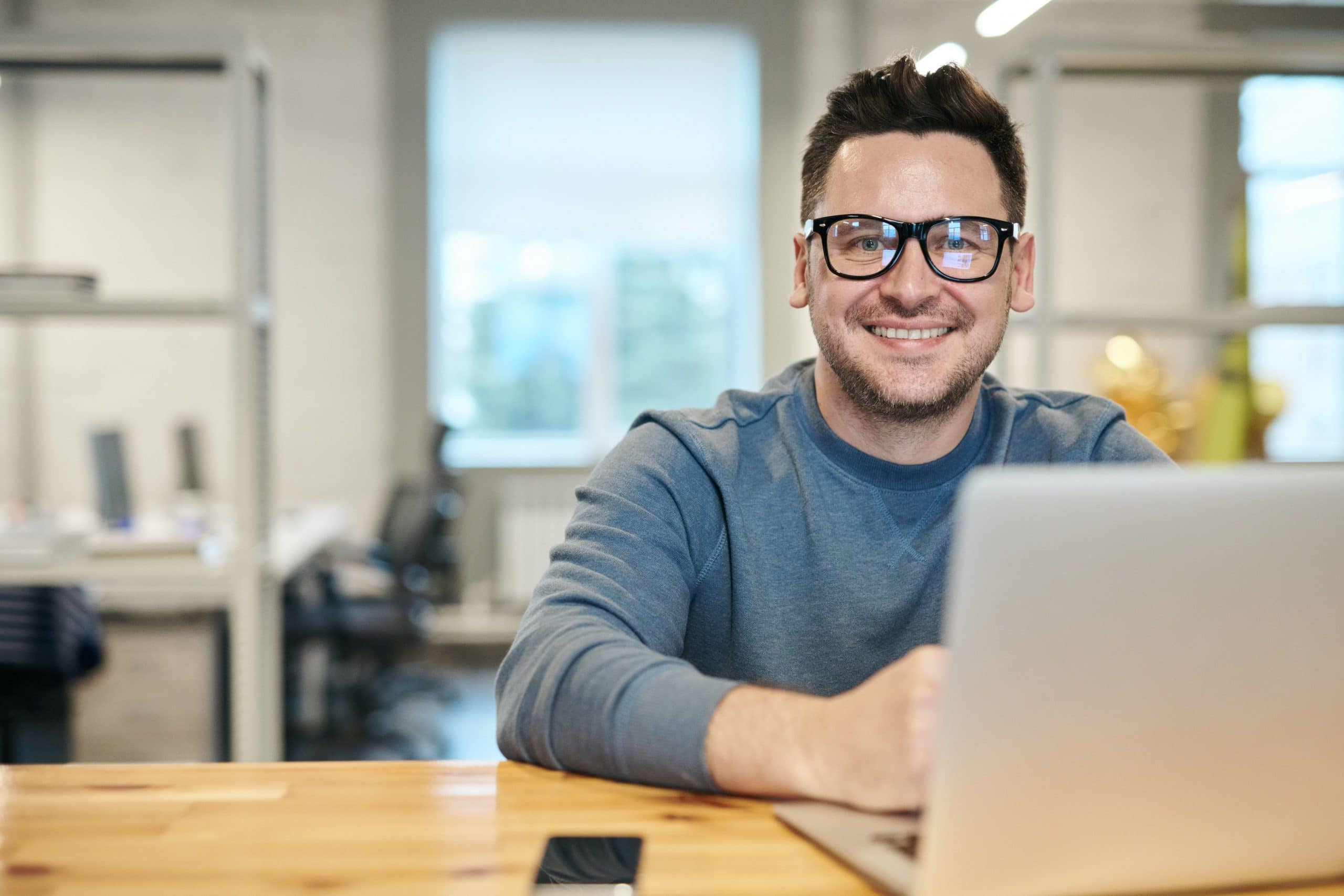 This post may contain affiliate links. I only recommend products I trust or personally use. Please read our disclaimer for more info.
Welcome my friends and young entrepreneurs! It's time once again to get Busy Living Better!
Here we've talked about freelance jobs, and business ideas, and we all know I'm a big fan of seizing financial independence in ways that allow one to work anywhere on the planet Earth with an internet connection. Today I want to dial that in and get a little more specific.
Proofreading jobs!
That's right, writing-based gigs aren't for authors and content creators alone.
While there are definitely TONS of freelance writing gigs available these days, there are also an incredible amount of people who are looking to bring their writing to the next level. That means you can bring your income to the next level with freelance proofreading jobs.
Content today is subject to a lot of scrutiny. As such, people want to ensure that their spelling, grammar, and syntax is as correct as possible, and that they are creating rich content that their members can enjoy. This is a perfect space for an online proofreader.
Taking your writing skills into the field of online proofreading jobs is a valuable asset that can earn you in excess of 50,000 dollars a year, and that's only median.
Not bad for a recession-proof, pandemic-proof career that you can do without a degree and in your underwear…
If you have the ability to create engaging articles, with just a slight shift you already have the ability to be a great proofreader.
So, first things first…
What is a proofreading job?
And how does it differ from being an editor?
While an editor will generally take a piece and make the changes they see fit to produce the best work possible, (in other words, a completed piece) the freelance proofreader is often expected to highlight changes to be made, offer their suggestions, and leave it up to the author to change.
Obviously the scope of work in freelance work is situational, and you'll have to be certain that both parties know what they're getting when entering into a contract.
The types of changes the proofreader would be expected to make are the types of changes that streamline and work a piece of writing, bringing out the polished stone of content.
Eliminating spelling and grammatical errors, redundant sentences, and minimizing unprofessional text is the main focus for the freelance proofreader. It requires a keen eye, a mastery of written language, and a fair amount of patience.
What this means is that work from home proofreading jobs are a great choice for people who intend to jump into the world of freelance writing work, and more specifically for people wanting to transition into editorial work.
So if you think you got what it takes to dive into the world of proofreading jobs online, grab yourself a cup of coffee and put your try-hard pants on.
Anything this amazing comes with a few caveats…
What are some downsides of online proofreading jobs?
The most distinct of these caveats would be rejection.
It's a bit unrealistic to believe that with no experience, no degrees, and just a willingness to perform that you can simply decide to step into a 50,000 dollar a year career with no boss.
(As soon as there is a sure-fire way to do this, you can expect to hear from me.)
Of course, it is technically possible that you apply at the right place at the right time and land a gig with your first shot. If you've got the skills to back it up, that's amazing.
For most of us, though, we'll be facing a fair amount of the word 'no'.
Do I need a degree to get a proofreading job?
Beginning in this field is often going to be possibly the most taxing part about the job.
In the world of online content, degrees are always a plus, and maybe even necessary in certain situations, but for this gig, a degree may just be icing on the cake to whomever is hiring you.
But overwhelmingly what clients care about is the bottom line:  can you deliver?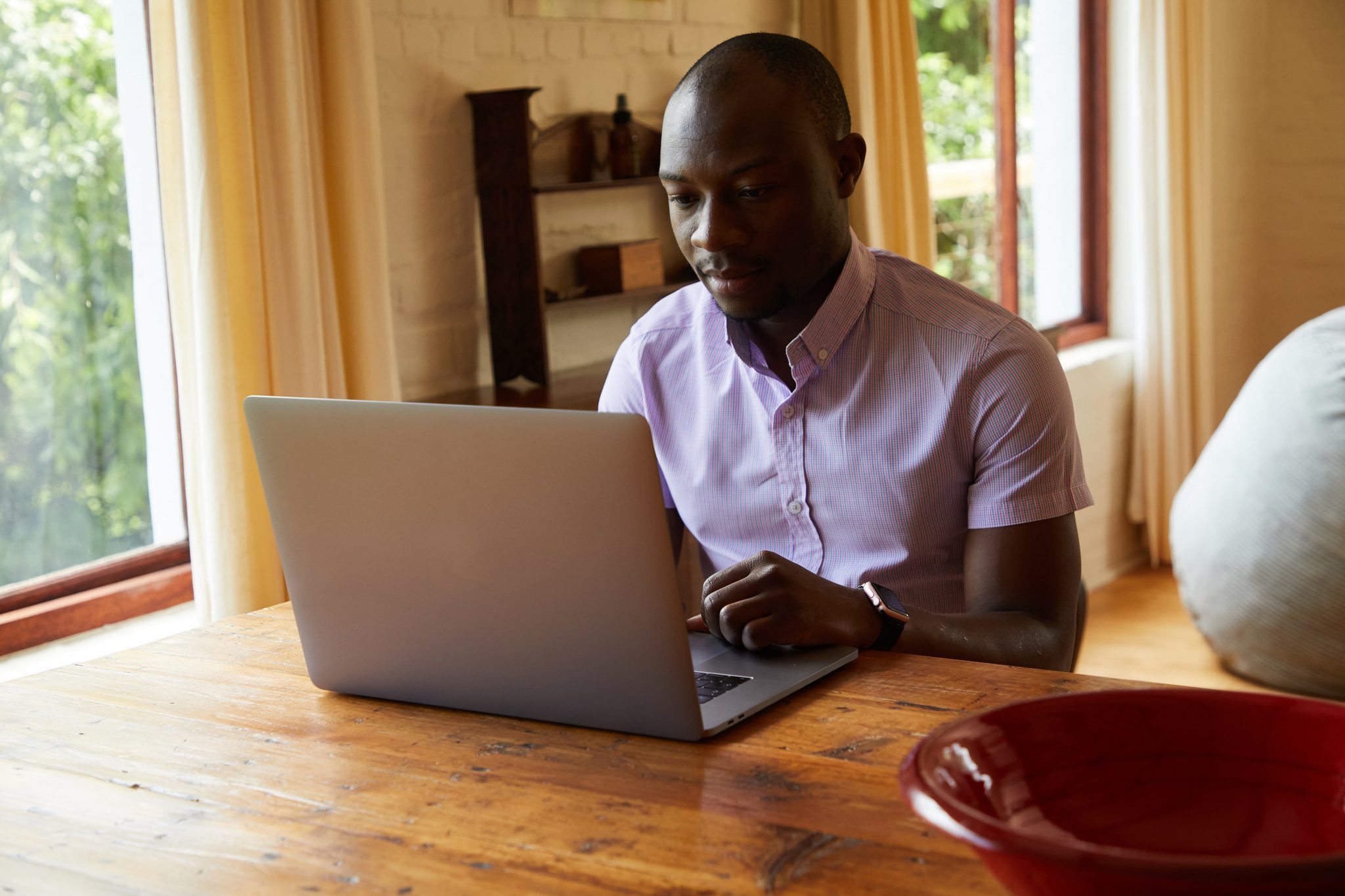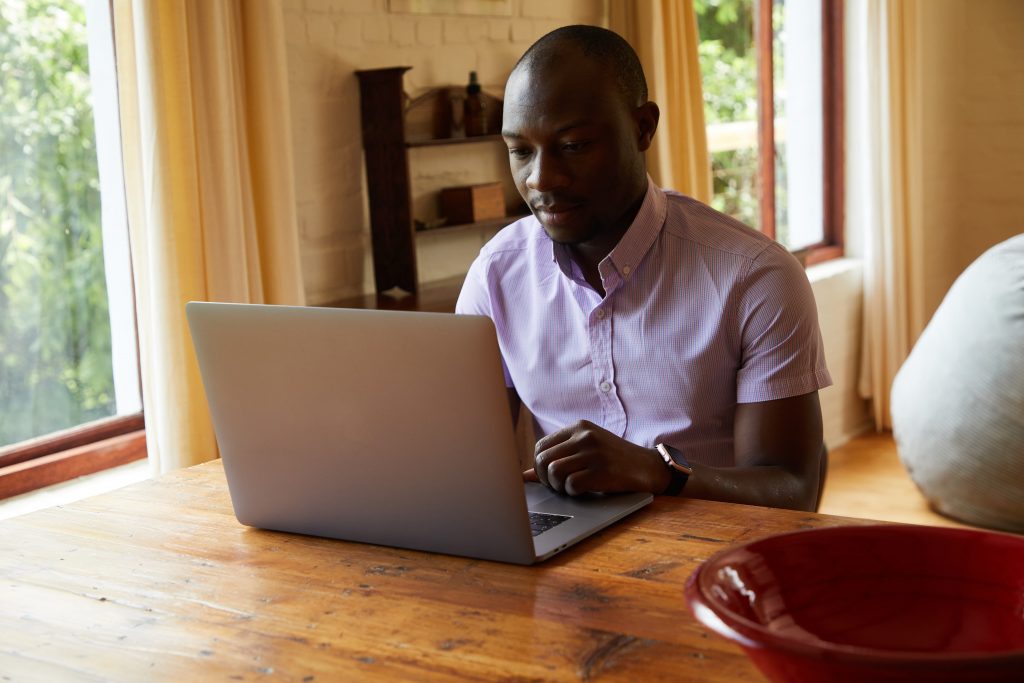 Most people hiring are going to want to see a catalog of your work. A strong resume that proves you can do what you say you can. You may even find yourself subject to tests designed to measure your ability.
When it comes down to it, without prior work or anything to prove proficiency in the field, you're probably going to have a hard time.
Don't get discouraged.
All you need is someone to let you in the door so you can start building a catalog of work.
Dont let 'no' stop you.
How much can you make with an online proofreading job?
Once you have landed your first client, don't expect to be demanding 1000 dollars a week out of them right out of the gate. In fact, chances are until you find yourself a little more in demand you won't be setting your own rate.
In other words, don't expect that your first year will be ranking in even that 50,000 range for income. Buckle down on saving, because this most likely ain't no sugar-mama career to provide for you from day one.
5 Best Places To Land An Online Proofreading Job and Work From Home
If you're still with me, congrats! I think the kid has got what it takes!
Let's take a look at some of the best places to snatch yourself up an awesome proofreading job from home.
1. Fiverr
Any aspiring online freelancer, regardless of genre, should know about the majesty that is Fiverr.
Fiverr takes people looking for freelancers and people looking for freelance work and puts them in the same place.
Fiverr is a great place for beginners; a place where you can build a prolific catalog of work. As long as you are at least 13 years of age and have a marketable skill, Fiverr can deliver for you.
While Fiverr doesn't charge you a membership fee, it does take a percentage of what you make each time you're paid, which is why it's such a great jump-off point. You can save the money from a monthly membership while you're in the beginning phase of your online proofreading career.
At a certain point, after you start making much more money, you can take the wealth of knowledge and experience that you gained freelancing on Fiverr and take it to a freelance tool that charges a monthly fee less than the percentage you would be charged on Fiverr.
At this point, you may be setting your own rates and may even have permanent gigs that follow you wherever you take your business.
2. UpWork
UpWork is another great place for beginners to jump into the game.
Hospitable to all experience levels, UpWork allows you the opportunity to hone your craft and build an impressive catalog of work.
UpWork is a newer company, having been founded in 2015 (oh so long ago), but don't let that discourage you; UpWork boasts over 23 million users. UpWork charges:
20% for the first $500 billed with the client.
10% for lifetime billings with the client between $500.01 and $10,000.
5% for lifetime billings with the client that exceed $10,000.
One recent change anyone trying UpWork should be aware of is that they have made it to where you pay for connects, and limited invites for freelancers.
This, in my opinion, hurt UpWork, but in terms of those looking to build a catalog, Upwork is still a giant in the game.
3. Flexjobs
Flexjobs is another powerhouse tool that boasts a dedicated section for, you guessed it, proofreading.
When looking for online proofreading jobs, there are few better options than Flexjobs.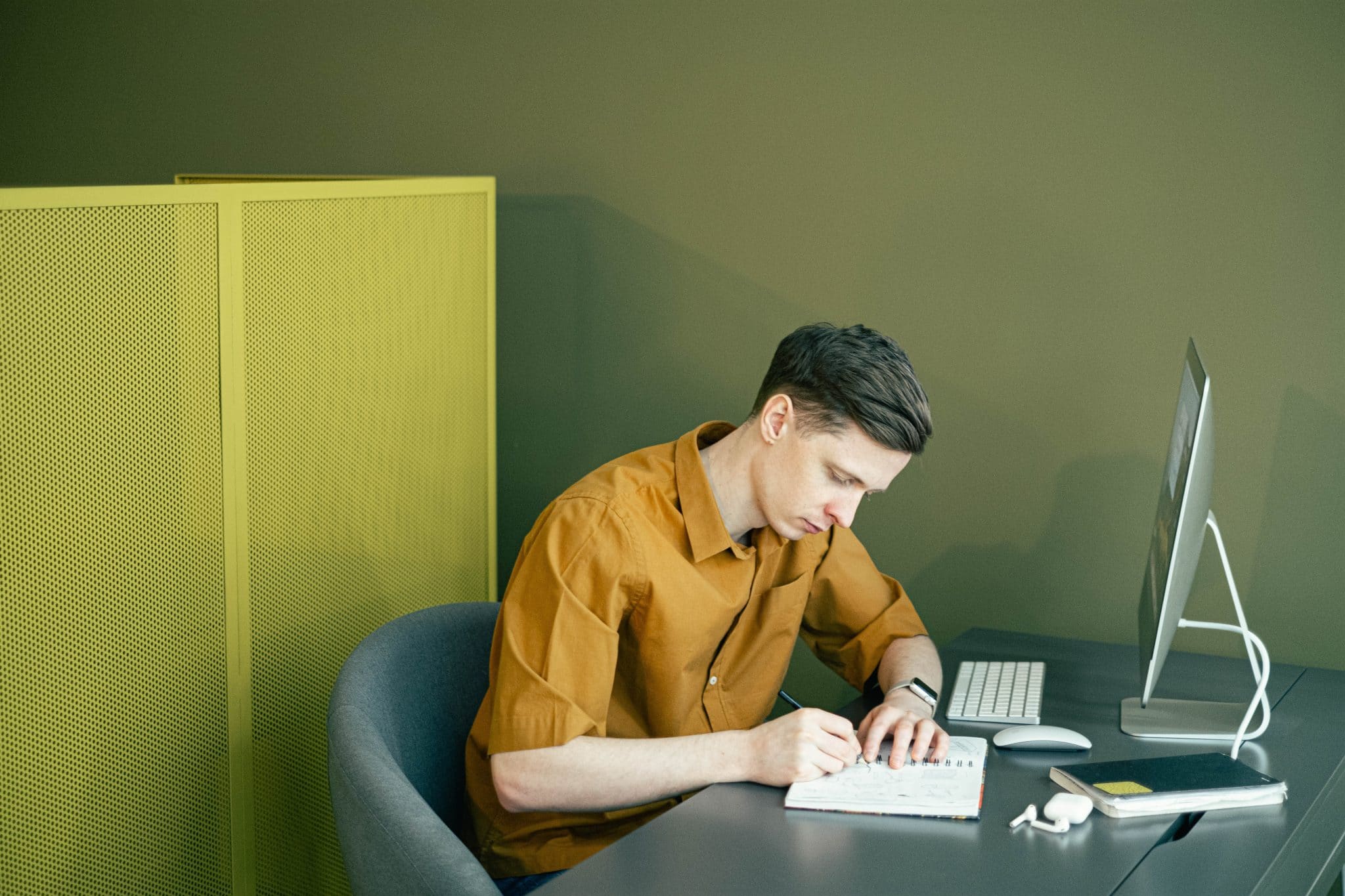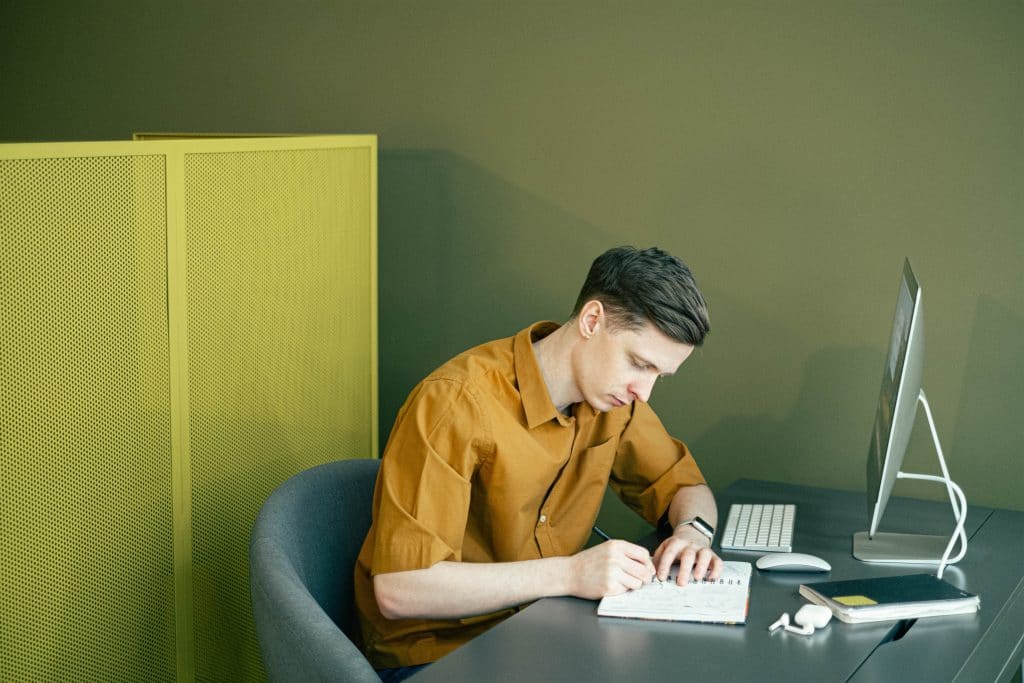 Flexjobs 'flexes' an A+ rating with the Better Business Bureau and an intuitive design. If you're looking for proofreading jobs, you can find them here.
Flexjobs charges a 15 dollar a month membership fee, but that's just a drop in the bucket of money you stand to make with a full fledged career as a proofreader. This would be a great platform to transition to after building a following using Fiverr or UpWork.
4. Proofreadingservices.com
What more could you ask for than a website named after the job you're looking to land?! Of course, they offer more than just an aptly named website.
Proofreadingservices.com features a host of proofreaders with a competitive pay from 19-46 dollars an hour.
Whether you want to work full-time or part-time, proofreadingservices.com has something for you. If you're thinking of just supplementing an existing income, this is a terrific option.
Proofreadingservices.com offers the flexibility that you're seeking as well as the ability to reach out to other proofreaders. And I'm talking about top proofreaders that can offer a great insight. One can always get better in their craft.
One thing to know before jumping at proofreadingservices.com is that you'll be subject to a screening test before you can dive into work. This screening should only take about 20 minutes and is designed to ensure the highest level of professional quality proofreaders they can produce.
5. Gramlee
Ready for the big leagues? Well welcome to Gramlee.
Have you built up your online resume? Gathered an impressive catalog? Consider moving to Gramlee.
While experience isn't technically necessary, you'll want to have honed up your proofreading skills by the time you move to Gramlee.
The reason for that is that Gramlee requires that you be able to professionally proofread 3000 word documents regularly with a 24 hour limit. This is a guarantee Gramlee offers, and there is no wavering on this.
Depending on your level of skill, this can be difficult to achieve when you first begin, but if you can smash that time restraint, there's no reason not to use Gramlee.
Gramlee is a well known and powerful entity in the industry. Landing a job with Gramlee all but guarantees proofreading and editing work in perpetuity. In other words, you won't be subject to the 'feast or famine' syndrome that some freelancers fall victim to.
Feast or famine refers to the nature of freelance work where sometimes the work is exploding and you're flush with money, extra readily available, while other times you find yourself searching for work.
So if proofreading is your passion and you consider yourself of elite skill, apply with Gramlee and seize your future.
So what are you waiting for?
If it's your desire to rock the world of freelance proofreaders, it's time. Start building your catalog of work and start the next phase of your life!
Never underestimate the power of online and freelance jobs in the modern age. If you start as soon as you finish reading this article a year from now you could be living a completely different life than you are now.
No one is saying we all want to live in extravagance, no one is saying you have to ride around in the latest Tesla or Porsche. The point of this article, as with many of these articles, is to help you find financial independence. The freedom to live how you want to live.
If you're looking for a change, or even looking to start out in this world, put your best foot forward and crush it.
The tools mentioned above are mere suggestions, based on a combination of experience and research, but there are plenty others out there that might fit you better. Heck, maybe you use one or more of these to get a leg up that allows you to start your own proofreading business!
It's not out of reach.
Follow what feels right to you.
As always here to motivate and cultivate creativity, go get Busy Living Better!!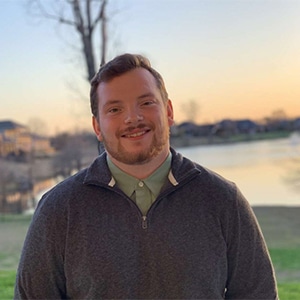 Hey! I'm Noah Riggs.
Noah is the founder of Busy Living Better and has built a life he loves, despite growing up poor. He shares exactly how he started his six-figure business, became financially stable, and lives his best life so that he can help you do the same. You can read more about how he did all of this before the age of 23!