Choosing the Best Savings Account for Your Money In 2020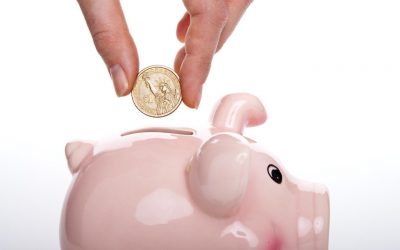 This post may contain affiliate links. I only recommend products I trust or personally use. Please read our disclaimer for more info.
When you think of saving money, you don't typically think of THAT money that was saved, MAKING you MORE money?
I mean it would be really cool if every dollar we had was earning us more dollars… Like a never-ending cycle of money earning. But, we know with the savings account options out there, this just isn't possible.
Well, you may not believe me if I tell you now, BUT…. it absolutely IS possible.
You can earn more money RIGHT NOW just with whatever you have in your savings!
And if you have been following the steps in my article about budgeting money, and making more money then you should have a nice little savings built up.
I'm gonna tell you exactly how you can take care of that money, and show you how to pick out the best savings account for you to earn more than you ever thought you could with a plain old savings account.
According to this article, the average American only has $16,420 saved. This includes retirement and everything…
While this number itself is a little frightening, the median is even lower… at a horrific $4,830!
This means that the average Joe Schmoe isn't prepared at all for emergencies in their life. In the grand scheme of things, $5,000 is not even close to covering the expenses of a normal household for even six months.
While this by itself is a frightening statistic, scary enough to have me shivering in my socks, (yes I work on the blog while in my socks, my feet get so darn cold) the even scarier thing is that the average interest rate on these savings account is only 0.09%…!!
This means that with the median savings amount of $4,830 you are only earning $4.35 PER YEAR.
This is less than you make per hour (at least I hope so considering minimum wage is much higher than this…)!
You may be thinking, well what about the average savings account of $16,420 instead of the median? Well, this nice little savings account would yield you a whopping $14.78 for the ENTIRE YEAR.
This is STILL less than a lot of people make per hour.
Your savings account won't even outpace inflation at this point… it's unbelievable that people even accept this.
This is why today, I wanna talk about some of the other options that are out there for your savings account that will ACTUALLY yield some cash, completely passively, without any extra steps.
You Just transfer money to your savings and allow it to accumulate.
Best Savings Accounts in 2020
If you're looking for the best high interest savings account out there on the internet in 2020, this short-list is going to get you set up with an EXCELLENT account in no time.
The online savings accounts with the banks below consistently have some of the best savings account rates year after year, so you know your money will continue to grow just about as best that it can.
1) Discover Savings Account
The interest rate for Discover Online Savings account sits at 0.80% APY as of this post, and with no monthly fees and no minimum amount to open an account, this is an AWESOME savings account to consider.
This savings account was actually named one of the best in NerdWallets 2019 Best-Of Awards.
Discover also offers a mobile app, and if you have other accounts with Discover it is very easy to have the app display the other accounts you have so you can see everything in one place.
2) Marcus By Goldman Sachs
Marcus By Goldman Sachs offers an APY of 0.80% at the time of this post and they require no minimum balance to begin earning interest.
The account is online so you will have to access it via the website.
The one negative I do want to mention is that at this time they do not offer a mobile app so you must mail in checks to deposit them or set up an external bank account and transfer money to it that way.
3) Citizen's Access
Citizens Access' savings account offers 0.80% APY (as of this publication) and they do not charge any fees. They are in the same boat as Marcus by Goldman Sachs in that they do not offer a mobile app at this time, only a website.
The major complaint I have for this bank is the required minimum to open is $5,000, which is way higher than most banks, and if your balance happens to drop below that, the APY will actually drop as well.
4) American Express
Similar to Discover, American Express is primarily a credit card company, but they also offer a competitive savings account when compared to the average.
With an APY of 0.80%, they are definitely worth considering. The fact that there are no monthly fees or minimum balance requirements makes this bank even more attractive.
Once again you will find that the bank is best suited as an account to store your money and not necessarily designed to be used for frequent transactions.
Which Is The Best Savings Account?
Like a unicorn or the pot of gold at the end of the rainbow, the best savings account can sometimes be hard to find. But here's my opinion on the matter, if it helps you get to a decision.
I am a huge supporter of Discover Bank.
I also think they offer the best online savings account on this list.
They provided me with my first credit card with awesome rewards and have the best customer service. It only made sense for me to open a checking and savings account with them after I had already enjoyed being a credit card customer so much.
The best part, ALL of the account benefits are actually sweeter than a spoonful of cookie dough. Not just the savings account.
The Discover Cashback Checkings account offers 1% cash-back on up to $3,000 in qualified transactions. This by itself is awesome, but it also allows you to auto-redeem the cashback by transferring it straight into your savings account. Which is even better, because you grow the amount of money you are receiving interest on monthly even with no deposits.
Discover pays out its interest monthly. So you will be receiving your monthly interest payments every single month. The savings is around 23x the amount the average American gets from their savings account yearly. So I am really pleased with the APY.
So, instead of being like the median American and earning $4.35 per year from your estimated $4,830 in savings. You will instead earn $101.43 per year with Discover.
Now that's what I'm talking about.
When you combine this with your cashback you're earning every month from your checking account you could be growing your savings account enough to at least keep up with inflation.
While I can't recommend Discover enough, it is also worth mentioning that I am not as concerned with what bank you open a savings account with as whether you open one or not.
Final Thoughts On The Best Savings Account
If you aren't receiving comparable benefits to some of the high-yield savings accounts I listed above then it is IMPORTANT that you consider another savings option.
There is no good reason for leaving money on the table that you could be earning every year. You may have loyalty or feel a sense of pride in your bank, I know I once did.
But, the truth is, if your bank is not offering you the BEST options available, then why are you giving them your business.
If you are afraid of the online aspect of these savings account, don't be.
I have my Discover account linked to an external local bank. This allows me to deposit checks and cash in any local ATM and then transfer the money straight to my savings. If I need to withdraw cash, all I need to do is transfer money from Discover straight to my local bank account. This eliminates all frustration I would otherwise have with using an online bank.
The truth is, you have to really take a step back and look at what your bank is offering you, and you have to decide whether your money is achieving its full potential there.
If the answer is no, it is time to switch.
Make the best decision for YOUR money, it belongs to you, it should be working for you too. Not just the bank.
Did I leave out any awesome Banks that you have a savings account with? Let me know in the comments what you guys like to use.
Until the next one,
Noah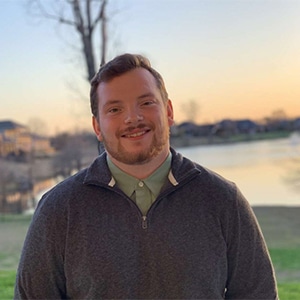 Hey! I'm Noah Riggs.
Noah is the founder of Busy Living Better and has built a life he loves, despite growing up poor. He shares exactly how he started his six-figure business, became financially stable, and lives his best life so that he can help you do the same. You can read more about how he did all of this before the age of 23!