Acorns Investing App 2020 Review | Is it Worth Using?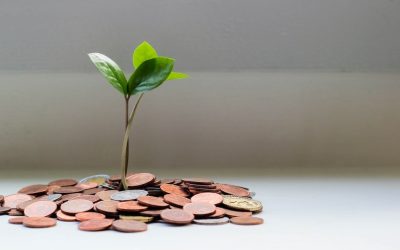 This post may contain affiliate links. I only recommend products I trust or personally use. Please read our disclaimer for more info.
You're thinking about investing and you've heard a thing or two about Acorns huh? Squirrels like em, and it's pretty cool that they grow into some large, mighty trees. Ed, Edd n Eddy taught me that. (Shout out to the classic cartoon network that was ACTUALLY awesome.)
Well, the Acorns Investing App is actually pretty similar to the idea of typical acorns, metaphorically at least. (Probably minus that squirrels thing though)
The idea is that the small little acorns (tiny monetary deposits) you invest now will grow to become mighty oak trees one day.
It actually serves as a neat reminder that the small things do add up and can become something great. Acorns is an investment application that capitalizes on this idea.
So, today I wanted to give you guys a little truth bomb on some things concerning Acorns Investing.
We're going to cover these things in my comprehensive review.
How does Acorns work?
What ways can you grow your account with Acorns?
How does the app invest your money?
What services Acorns App offers?
How to get the most out of Acorns Investing services and how much does it cost?
So, without further ado, let's jump right in.
My Experience With Acorns
I have personally used Acorns for about three years now. It will forever have a special place in my heart as the Acorns Investing app was the first place I was able to get my feet wet with investing.
So when people ask "is Acorns safe?" My answer is always a resounding YES.
Investing can be expensive for many reasons.
You could be paying account fees, trading fees, or paying for a financial advisor to ensure your money is being allocated properly.
With Acorns you can chalk all these typical costs up to a single dollar a month. Yeah, THAT'S IT. One single buckerooni.
This is why at 18 years old I was able to jump right in and give Acorns a go.
Why as a freshly minted broke college student was I able to invest? Because of Acorns round up system. Let's jump into how it works.
How Does Acorns Work?
Acorns is a micro-investing application that is extremely popular for allowing you to have a well-diversified investment portfolio using your spare change to fund it.
Many brokerages no longer require you to have an account minimum to invest, but the big problem many people run into is the fact that not all brokerages allow you to buy fractional shares.
What I mean by this is if you are a broke college kid like I was that you most likely cannot afford to buy a full share of a stock or ETF. They are simply just TOO dang EXPENSIVE.
Acorns battles this by allocating your money into different ETF's and purchasing fractional shares of that ETF.
So you may not be able to afford to own an entire share of VOO (it's price is $257.64 at time of writing) but you can through Investing your money into portions of this ETF.
Every time you deposit more money into Acorns you will continue to grow the portion of the ETF's you own.
How Do You Put Money Into Your Acorns Account So Your Investments Can Grow?
There are a couple of options and this is another convenience win for Acorns.
You have the option of –
Setting a daily, weekly, biweekly, or monthly recurring investment.
You can set a recurring investment to come out of your bank account at any specified time and this will help to grow your account much quicker than just using the round up option. This doesn't have to be a lot per deposit, as little as $5 is allowed.
Using the round up feature to round each transaction to the nearest dollar and invest the change.
By far my favorite Acorns feature, once your credit or debit card is linked to Acorns the app will pull your daily transactions and every time you make a transaction it will automatically round the transaction up to the nearest dollar and invest it into your account.
For example, if you were to spend $1.82 on coffee, your round ups would kick in and bring that up to $2.00 and invest that $0.18 into your account. Once the total of roundups reaches $5 it will be allocated according to your investment portfolio preferences.
You can also specify which transactions you would like Acorns to pull from and even apply a multiplier of 2,3, or 10x if you want to grow your account faster. I keep mine on 2x. The best part is you never even notice the money coming out.
Using Acorns "Found Money" option to get cashback while shopping and having the cashback automatically invested.
Another awesome feature that Acorns offers that allows you to grow your investment account, "Found Money" is a portal on Acorns Investing App that you can click on to do your shopping.
They have partnered with over 200+ companies and include big names like Apple, Nike, and Hulu.
How Does Acorns Investment App Allocate Your Money?
So, you're putting your hard earned pennies into this app, and you're probably thinking, well where is my money going? Well, you're asking all the right questions my friend.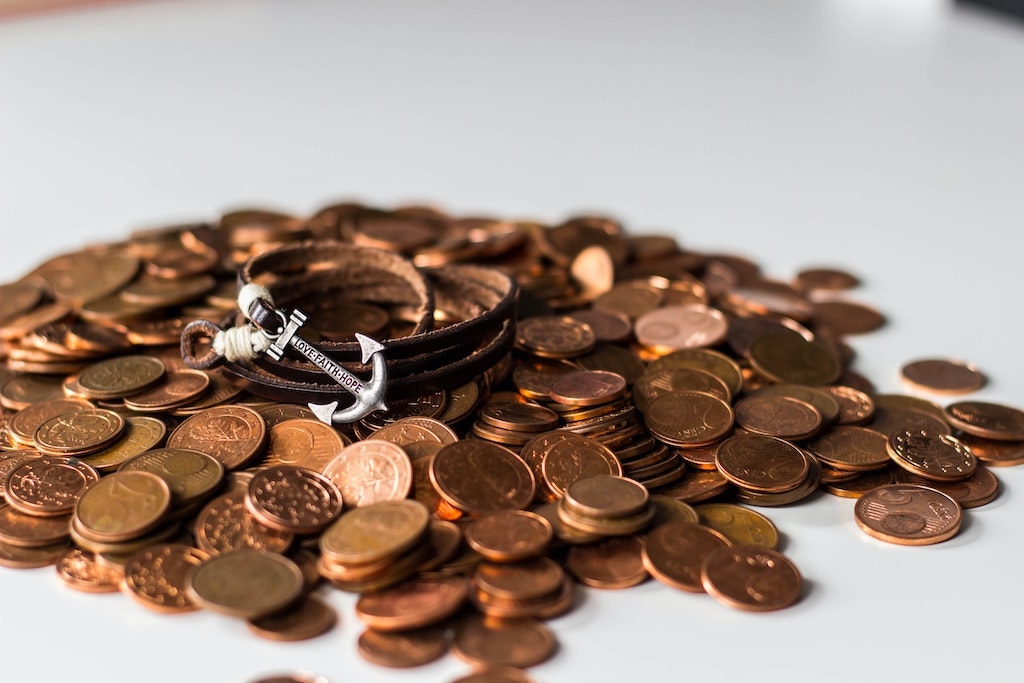 (If you weren't asking this, then you're reckless, wild, unbelievable, and… wow, you really trust me, I love it. I vow to only use my power for good. mostly…)
Seriously though, Acorns will ask you a series of questions when you first sign up for the app, things like your net worth, your salary, and your reason and time span for investing.
The app will then take these questions, analyze your answers and then choose a portfolio that best suits your needs. You can choose to either stay with the option Acorns Investing App give you, or you can be all rebellious with your bad self and choose whichever portfolio you'd like.
(One thing to keep in mind though, overall, even Acorns most Aggressive portfolio is pretty darn safe as far as diversification and quality funds go. So you really can't go wrong here with your choice.)
The Portfolio Options Are:
Conservative: 18% stocks, 80% bonds, 2% real estate
Moderately conservative: 36% stocks, 60% bonds, 4% real estate
Moderate: 54% stocks, 40% bonds, 6% real estate
Moderately aggressive: 72% stocks, 20% bonds, 8% real estate
Aggressive: 90% stocks, 0% bonds, 10% real estate
I personally use the Aggressive option in my Acorns Investing portfolio and I have seen some quality returns over the years.
The ETF's Acorns Are:
Large Company Stocks: Vanguard S&P 500 (VOO)
Small Company Stocks: Vanguard Small-Cap (VB)
Developed Markets: Vanguard FTSE Developed Markets ETF (VEA)
Emerging Markets: Vanguard Emerging Markets Stock (VWO)
Real Estate: Vanguard REIT (VNQ)
Corporate Bonds: iShares iBoxx$ Investment Grade Corporate Bond (LQD)
Government Bonds: iShares 1-3 Year Treasury Bond (SHY)
These are all quality investment ETF's and if you check their performance over the years you will find that Acorns Investment Team does a good job of diversifying, and growing the money of its investors.
What Services Does Acorns Offer Besides The Typical Taxable Investment Account?
Acorns also offers other services along with their basic investment account. They have added these over the years I have been using Acorns.
It is pleasing to me as a customer to see them continuing to add things to their platform that customers are requesting. They are constantly innovating and growing, which is always a plus with any company.
At this time Acorns offers three different accounts:
Acorns Core – This is the basic taxable investment account you are initially offered at sign up.
Acorns Later – This is their special IRA (individual retirement account) that you can use to take advantage of some tax savings.
Acorns Spend – This is a checking account you can use through Acorns that will be attached to your investment account that offers some benefits like earning more money, custom spending strategies, free banking features, and automatic retirement savings and real-time roundups.
Acorns has a lot to offer and it continues to grow with what it offers and all the way it allows you to save and invest for the future.
How To Get The Most Out Of Acorns Investing Services? How Much Does It Cost?
Knowing what the Acorns fees are in important to make sure this is the right investment method for you.
Acorns basic service "Acorns Core" costs a dollar a month.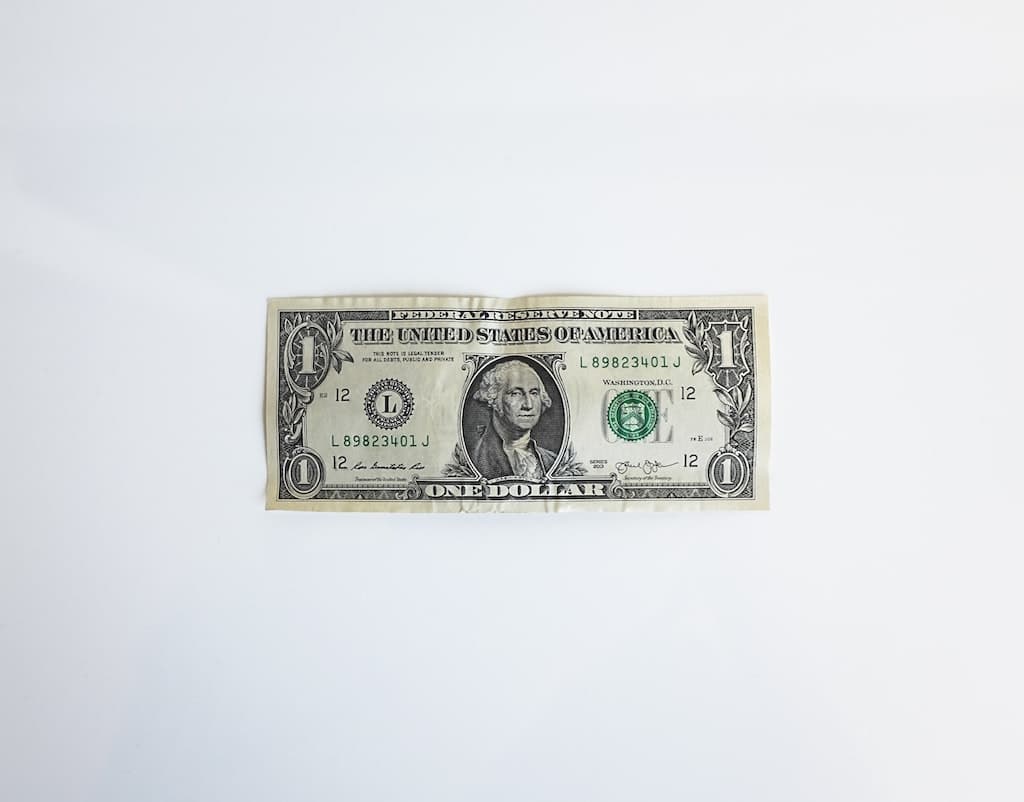 For an additional dollar a month you can use "Acorns Later" as well as "Acorns Core" and begin saving for retirement as well as your other investment goals.
Lastly, if you pay three dollars a month you will be able to receive the "Acorns Spend" account along with their other investment account services.
This is one of the only cons to me when it comes to Acorns. Acorns dollar fee a month can be viewed as high when you first begin investing. If you only have $100 dollars invested then you are paying a 1% fee a month for your funds to be managed.
This is a HIGH management fee.
The flip side of this is that as your investment account grows this fee decreases and your gains will erase the dollar you pay monthly and lower the fee to a more reasonable percentage.
A dollar is a reasonable amount in the grand scheme of things, you probably spend at least a dollar a day on something unreasonable anyways, so a dollar a month for a fully managed, hands-off investment account isn't too shabby.
Also, it's important to mention, Acorns is free for college students with an email address ending in .edu for four years after their sign up date AND for people under the age of 24!
Sidenote: One of my favorite Acorns features is they frequently have challenges rewarding you for referring a couple of friends, sometimes as much as $1,000!!
Final Thoughts On The Acorns Investing App
Overall, I think Acorns is an excellent investment app to get you started and allows you to submerge yourself into the crazy world of investing with only a small amount of capital.
Acorns is definitely a no brainer for college students looking to begin investing and is still something graduates and full-time workers should think about utilizing.
I have used Acorns for several years, and I have enjoyed my time as an Acorns customer and I will continue to use my account throughout the years as long as Acorns does not increase their price.
Acorns offers an easy hands-on investing experience that allows you to focus on other parts of your portfolio like real estate, crypto, and individual stock investing.
At the end of the day, it's all about being ready for retirement.
That means starting to save however and whenever you can. Acorns will definitely not be enough to fund your retirement, you need to be utilizing other saving and investment platforms as well, but it surely can't hurt to start saving with them now.
If you'd like to sign up for Acorns and receive your first $5 free, you can click here.
Let me know what you think about Acorns and if you use the App. I'd love to hear about your experience.
Until the next one,
Noah Riggs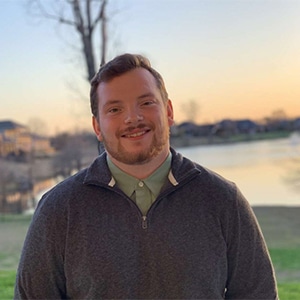 Hey! I'm Noah Riggs.
Noah is the founder of Busy Living Better and has built a life he loves, despite growing up poor. He shares exactly how he started his six-figure business, became financially stable, and lives his best life so that he can help you do the same. You can read more about how he did all of this before the age of 23!